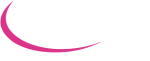 Constructing the Future: challenges and opportunities for the construction industry
Construction is a major contributor to the UK economy. The built environment influences every part of our lives and the sector holds the key to unlocking future potential.
Construction Excellence – part of our parent company, BiP Solutions – has conducted a survey targeted at both public and private sector organisations to understand the challenges and opportunities that the sector faces ranging from skills shortages to the potential impact of Brexit.
Download your copy of the survey findings today to uncover the current industry feeling and investigate the crucial challenges faced in today's construction marketplace.