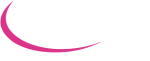 Thank you for contacting us
Are you interested in winning more public or private sector business? Read more to find out how Tracker Intelligence can support your business growth using market intelligence and the latest industry trends. 
Simply want to know more about who we are or the latest procurement news, opinions and market leads?
Follow us on LinkedIn and Twitter!
We are here to answer all your questions, speak to one of our Business Development Managers right now to book a free, no obligation bespoke demo by calling us on 0845 270 7065.
Alternatively, you can email us directly at sales@trackerintelligence.com