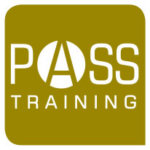 Procurement Advice and Support Service (PASS) Training is here to help you win by enhancing your understanding of the public sector and procurement, along with developing your PQQ and tender writing skills.
Tracker members get a VIP package of 3 for 2 on these vital private sector courses (£195 per course).
The following courses are held in London, Manchester and Glasgow:
Introduction to Public Procurement – a full overview of how the public procurement process works
Pre-Qualifying for Tenders – how to successfully pass the selection stage for a contract
Preparing Perfect Tenders – how to put your best response forward
For more information on upcoming training courses, simply fill in your details and we'll be in touch shortly.