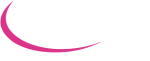 COVID-19 – How we are helping you
Tracker is committed to supporting its customers and the supplier market through this challenging time. Within public sector supply chains, COVID-19 is impacting both what the public sector buys and how it buys. Our 36 years of experience, expertise and insight is fully at your disposal, ensuring you can navigate through this period successfully and prepare for opportunities now and in the future.
We know that this is a time of great uncertainty for many businesses and that's why we continue to focus, now more than ever, on supporting you to maintain and build your pipeline in a market where opportunities are vast. That's why our parent company BiP have setup a live feed of COVID-19 opportunities free for all suppliers to access here
Each week we will be publishing our latest Market Insight reports which should provide some reassurance that the public sector is still very much open for business. This will be a roundup in numbers of the market opportunities, and also a note of COVID-19 related contracts published. The reports are powered by BiP Solutions' unrivalled database of all open opportunities; no-one researches and publishes more – even more vital at this time. Simply fill in the form for your free copy
Supporting our customers
Customer service
Free additional licences on request to support your teams working remotely
Increased Account Management to maximise the benefits of your service
Membership benefits – giving you access to BiP's portfolio of services
Exclusive extended offers on PASS Training & Consultancy
Market Engagement offers dedicated to helping you get in front of buyers
Support
Weekly Supplier Briefing – highlighting key market data and trends
Free COVID-19 Briefing Documents – vital insight into how COVID-19 is affecting procurement processes and practices for buyers and suppliers alike
Free COVID-19 Webinars – detailed insight into COVID-19 procurement issues and interaction with our consultants
To discuss any of the above, or to get more insight into how to maximise the benefit of your service, please contact your Account Manager by emailing cgt@bipsolutions.com or use our live chat service.
Supplier Webinar
---
Life Cycle Costing – The Supplier's Perspective
Monday 18 May at 11 am
The Public Contracts Regulations 2015 introduced Life Cycle Costing as an option at the award stage.
This provides buyers with the option of costing a procurement in its entirety, from acquisition to disposal, as well as allowing for the consideration of environmental and social issues, such as carbon emissions or employment.
It is therefore necessary for contractors to consider the key issues and understand how this will interact with the new expanded range of award criteria which are available to buyers.
This webinar will look at some of the key aspects and offer tips on how to understand what the buyer really wants.
---
Your Rights at Standstill
Wednesday 20 May at 10 am
Do you know what feedback you are entitled to at Standstill?
How detailed does the buyer need to make the information it gives to you?
Can you get access to other details and how exactly can you do that?
Also, do you understand the timelines and how quickly you need to act?
This webinar will define the key issues around the standstill process and how it may provide your one opportunity to challenge the award of a contract.
---
COVID-19: What Procurement changes might COVID-19 lead to?
Thursday 21 May at 11 am
The current COVID-19 pandemic has shown that there are many stress points across procurement, not least interruptions to contracts, staff issues and lack of planning by buyers and contractors. This webinar considers some of the issues that are likely to be at the forefront of buyers minds in the coming months, as they extend or renew contracts and identifies some issues contractors might need to consider.
---
COVID-19: The Negotiated Procedure without prior publication – the Suppliers Perspective
Friday 29 May at 11 am
The Negotiated Procedure without prior publication is used by contracting authorities in circumstances where they have what they believe to be a justifiable reason for directly awarding a contract without competition. From a contractor's perspective, there are many issues that need to be considered when contracting authorities take this route.
Not a Tracker customer yet?
We want to make sure we are offering as much support as we can to ensure your business can benefit from the Tracker service. Contact us now to see how we can help:
Option to extend your free trial period providing more access to all modules
Flexible payment terms
Immediate access to Tracker benefits and resources
To start your free trial with no obligation, simply register here 
Alternatively, get in touch with our team to understand your options by emailing sales@trackerintelligence.com or chat to the team using our live chat function.
Our sister service PASS (Procurement Advice & Support Service) will be publishing all the latest guidance for buyers and suppliers on their website as well as running regular webinars to cover key topics. Ensure you don't miss a thing – bookmark their dedicated COVID-19 page. Visit website >