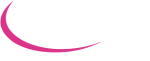 COVID-19 – How we are helping you
Tracker is committed to supporting its customers and the supplier market through this challenging time. Within public sector supply chains, COVID-19 is impacting both what the public sector buys and how it buys. Our 36 years of experience, expertise and insight is fully at your disposal, ensuring you can navigate through this period successfully and prepare for opportunities now and in the future.
We know that this is a time of great uncertainty for many businesses and that's why we continue to focus, now more than ever, on supporting you to maintain and build your pipeline in a market where opportunities are vast. That's why our parent company BiP have setup a live feed of COVID-19 opportunities free for all suppliers to access here
Each week we will be publishing our latest Market Insight reports which should provide some reassurance that the public sector is still very much open for business. This will be a roundup in numbers of the market opportunities, and also a note of COVID-19 related contracts published. The reports are powered by BiP Solutions' unrivalled database of all open opportunities; no-one researches and publishes more – even more vital at this time. Simply fill in the form for your free copy
Supporting our customers
Customer service
Free additional licences on request to support your teams working remotely
Increased Account Management to maximise the benefits of your service
Membership benefits – giving you access to BiP's portfolio of services
Exclusive extended offers on PASS Training & Consultancy
Market Engagement offers dedicated to helping you get in front of buyers
Support
Weekly Supplier Briefing – highlighting key market data and trends
Free COVID-19 Briefing Documents – vital insight into how COVID-19 is affecting procurement processes and practices for buyers and suppliers alike
Free COVID-19 Webinars – detailed insight into COVID-19 procurement issues and interaction with our consultants
To discuss any of the above, or to get more insight into how to maximise the benefit of your service, please contact your Account Manager by emailing cgt@bipsolutions.com or use our live chat service.
Supplier Webinar
---
IT Public Sector Growth through 2020
Tuesday 6 August at 11 am 
The public sector is a major spender on IT hardware, software, managed services, cloud services and consultancy. The latest data from the Tracker business intelligence service – covering notices, awards, spend information and market insights – points to increasing investment in this area. Public sector IT is a rich opportunity for companies of all sizes – given that requirements can be on a national, regional or local scale. Whether you are currently working with the public sector and looking to expand your horizons, or are new to the market and seeking insight on where to find opportunity, this webinar will show you how you can find, bid for and win more public sector IT contracts than your competitors: and what the future holds for all suppliers in this space
---
Public Sector Market Update Q&A – July in Review
Friday 7 August at 2 pm 
If you are interested in finding out more about the trends and opportunities detailed in our upcoming public sector market report, join us on Friday 7 August at 2pm where our Head of Research Lorraine Wood and Principal PASS consultant Eddie Regan, will explain the story behind the numbers and how your business can unlock public sector opportunities
Not a Tracker customer yet?
We want to make sure we are offering as much support as we can to ensure your business can benefit from the Tracker service. Contact us now to see how we can help:
Option to extend your free trial period providing more access to all modules
Flexible payment terms
Immediate access to Tracker benefits and resources
To start your free trial with no obligation, simply register here 
Alternatively, get in touch with our team to understand your options by emailing sales@trackerintelligence.com or chat to the team using our live chat function.
Our sister service PASS (Procurement Advice & Support Service) will be publishing all the latest guidance for buyers and suppliers on their website as well as running regular webinars to cover key topics. Ensure you don't miss a thing – bookmark their dedicated COVID-19 page. Visit website >