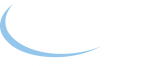 Whether you are a confident contract bidder or new to public sector procurement, tender monitoring can be beneficial when it comes to finding tender opportunities.
Tracker is a business growth and development solution that provides intelligence on and insight into the procurement sector, allowing you to expand your business and stay ahead of your competitors.
Never miss a contract opportunity with Tender Alerts
Finding a tender opportunity tailored to your business can be a difficult and time-consuming task that requires resources which you might not always have. With thousands of publications and multiple sources available, finding a suitable contract can be tough. Tracker's Tender Alerts service provides personalised daily alerts straight to your inbox, allowing you to spend more time bidding.
It can help you:
Save time and resources
Identify the most suitable procurement opportunities
Further your understanding of the public sector
Organise and manage your tenders
Market intelligence
Tracking competitors and market changes will allow you to make informed business decisions based on facts. Our Market Intelligence tool puts this intelligence in one place for you by providing critical market information that you need to know to successfully tender in the public and private sector.
This tool gives you:
Both public and private sector news from more than 200 global news sources
Awareness of potential new markets
High-quality relevant content
Market Leads
Keep one step ahead of your competitors with Market Leads. This tool can help your business identify new opportunities while they are still being initialised.
This tool gives you instant visibility of:
Potential private sector leads
Public sector framework opportunities
Pipeline contracts
Winning contract opportunities
If you would like to start tender monitoring and identify potential new business, request a live demo today with one of our Business Development Managers.
With a personalised demo, we can help you choose a package that fits the needs of your organisation so that you can begin to grow your business through the power of business intelligence.