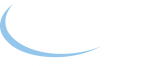 Tracker is a powerful business growth tool that can provide your organisation with the intelligence and insight you need to expand and stay ahead of your competitors.
Find out below how Tracker can help your business find suitable tender opportunities.
Benefits of tender alerts
With thousands of tender opportunities available, it can be challenging trying to find the most suitable contracts for your business. To ensure you don't miss valuable tenders we check every magazine, journal, portal and website so that you don't have to. We appreciate how busy running a business can be, which is why our daily tender alerts give you peace of mind that no opportunity will be missed.
In-depth market intelligence
Using more than 5,00 unique sources, Tracker's in-house professional journalists research business and government news daily to provide you with market updates tailored to your business.
This can:
Help you identify early business opportunities
Keep track of market and competitor changes
Make informed business decisions
Current market leads
Our Market Leads tool gives you access to upcoming recurring projects and framework renewals. This early visibility and competitive advantage will ensure your business has access to tender opportunities tailored to your requirements.
Benefits of market leads:
Tailored market leads alerts delivered daily
Private sector leads published at the earliest possible stages
Build a proactive pipeline across both the public and private sector
Finding tender opportunities
If you would like to find new business opportunities that are tailored to your organisation's needs, request a demo with one of our Business Development Managers today.
With a personalised demo, our team can help you choose a package that fits the needs of your business and helps it to grow