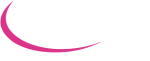 Procurement News, Opinions and Latest Market Leads
Read the latest procurement updates from Tracker Intelligence
Autumn Statement 2014: What can businesses expect from this year's statement?
Last updated on June 17th, 2022
Dec 03, 2014
Chancellor of the Exchequer George Osborne today (3 December 2014) delivered his Autumn Statement detailing changes he is planning on making to improve the UK's economy. This year's Autumn Statement ...
Read More