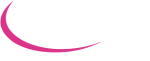 Knowledge is power. Learn how to use Market Intelligence to get relevant news and insights FAST.
Get to grips with the power of Market Leads to build a pipeline that will leave the competition standing…..and your Sales Manager smiling.
Learn how to master your Tracker profile to get the news, insights and leads you want, when you want them.
Jun 12, 2017.