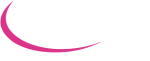 The upcoming procurement reforms will bring the greatest single change to the procurement regulations for many years – but what does this mean for you, and what does your business need to do to prepare?
It will be important for you to get to grips with the changes from the outset. However, many of the changes will actually be beneficial to the supply market. The proposal to move from four sets of regulations to one consolidated set will certainly make it easier to understand what the rules require and the removal of up to 350 regulations will help simplify the process.
This free to attend live webinar will provide you with insight into:
• What the new regulations may look like and how they will be applied
• Key differences between the new and existing regulations
• Impact of the regulatory changes on procurement processes and what to expect
• Identifying areas you will need to consider in the future
Each attendee will also receive a complimentary copy of the 'Transforming Public Procurement Green Paper' report, as well as the latest edition of our Public Procurement Market Trends report.
Spaces are limited, so register to reserve your free place and market report today.
Last updated on July 22nd, 2021
Jul 08, 2021.