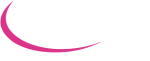 If your business is already winning work with the public sector, then you will understand the challenges that come from within this marketplace.
That said, the benefits of having a public sector customer well outweigh the disadvantages and most often these challenges can be resolved if your business is using the right tools to support your search for public sector tenders.
We explore the top four challenges in procurement right now.
Inaccurate data
In the past we have written in great detail about how your business can beat big data with Business Intelligence.
In the modern world, an endless volume of data is produced daily, leaving suppliers to the public sector with endless amounts of content to search through.
That said, your business must also acknowledge that the data you are sourcing could be inaccurate. Inaccuracy is one of the main challenges buyers are facing as the procurement process moves towards automation.
How can suppliers tackle this? Tracker's Market Intelligence tool allows suppliers to make informed business decisions based on fact.
Tracker's in-house research team review business and government news daily from our database of more than 5,000 unique sources so that our users have the most up to date details on data that is relevant to them.
Visibility of frameworks
Many public sector organisations choose to procure through framework agreements. If your business is not on a framework it could be losing out on valuable opportunities.
Procurement frameworks are perfect for a business that is already winning work with the public sector and wants to expand its client base, while building long-term relationships with buyers.
Here's the catch. Once a framework agreement closes, your business cannot join it, and they usually last for up to four years. That is why it is so important for your business to have visibility of thee opportunities when they arise.
Tracker's Frameworks module can combat this as users can easily find new framework notices for application and research active and prior frameworks to better understand a buyer's requirements.
Long process cycle
The procurement cycle includes several key steps buyers should take when procuring goods or services. In some cases, this process can be lengthy, and it could leave your business waiting on an opportunity it may not even win.
This is where early engagement comes into play. Early supplier engagement is a growing area of importance for around 65% of public sector buyers in the UK* and it could help put your business in a stronger position to win bids.
Rather than waiting around for opportunities to arise, make sure that the public sector is aware of your presence and expertise within the marketplace with early engagement. Buyers can learn more about the marketplace and gain insight by engaging with the suppliers who design the products or services they require.
Seek opportunities for early engagement by using Market Leads. This Tracker tool gives users instant visibility of new and pipeline opportunities long before contract notices are published, which means users can engage earlier with buyers and learn more about their needs.
Missed opportunities
Is your business being strategic when it comes to finding tender opportunities? Many businesses often find opportunities when it's too late. One way to combat this is by subscribing to a tender alerts solution.
This kind of tool eliminates manual search and is perfect for any business that wants to spend more time bidding for and winning public sector business than searching for it.
Tracker's Tenders Plus includes Tender Alerts and Market Intelligence alongside several other modules that can help you find both public sector contract opportunities and private supply chain opportunities.
Grow your customer base with Tracker
Would you like more information about what we do and how Tracker can support business growth through rich market intelligence?
Speak to one of our Business Development Managers right now by calling us on 0845 270 706 or request a demo here.
*Source: iGov Survey in partnership with BiP Solutions, Nov 18.
Aug 15, 2019.