UK Construction Media Services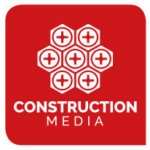 UK Construction Media Online is the leading digital marketing and communications service for the construction market. A key source of construction industry news, it brings unrivalled intelligence to the market through wide coverage, news, analysis and data – uniting suppliers and key buyers together on one platform.
Connects buyers and suppliers at all points of the supply chain via content-rich digital marketing campaigns.
Promote to and connect directly with key decision makers and influencers, and access news, insights and intelligence.
Online advertising, branded microsites taking advantage of online traffic, e-shots and social media campaigns.
To benefit from a 15% discount on your first Defence Media order, simply enter your details and we'll be in touch shortly.