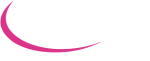 Are you ready to start winning more tenders?
Request your live Tracker demo to learn how you can start selling and tendering more effectively
Just Launched - Tracker Version 12.0
We are delighted to announce the latest version of our Tracker Intelligence software bringing significant enhancements to the functionality of Tracker.  So what's new?
A new exporting functionality: Once you have run an Opportunities, Market Leads or Market Intelligence search, a simple click of the Export Results button provides you with a CSV file of the search results for offline use.
A new My Tools section: Making it easier than ever to navigate the Tracker app. Accessing tools like Spend Analysis to review your competitors' spend is much easier.
Quicker and more responsive: Providing you with faster access across both new and historic archive data. The quality of Tracker's data integrity has been improved to provide you with everything you need to know to put you in the best possible position to win contracts.
New content available: Tracker Opportunities now include recurrent procurement (when indicated by OJEU). With Market Leads you can also add any recurrent opportunities to a watch list and receive an email when this opportunity is ready for re-tender.
Improved search capabilities: You can now also filter your search criteria when searching for frameworks or reoccurring opportunities in Market Leads.
The Tracker Advantage
Helping you overcome the main barriers of TIME, KNOWLEDGE and COST.
SAVE TIME – Engage earlier with suppliers and buyers by identifying future and pre-tender opportunities before the notice is published.
SAVE MONEY – Stop wasting time searching for irrelevant tenders; use the power of Tracker to focus on the right opportunities to bid for.
KNOWLEDGE IS POWER – Gain the competitive advantage by using business intelligence the right way, discover where your competitors are winning.
Tracker is much more than a tender alert service; it's the only end-to-end business development solution.