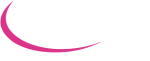 Procurement News, Opinions and Latest Market Leads
Read the latest procurement updates from Tracker Intelligence
What's The Point in My Business Going Green?
Last updated on May 16th, 2022
May 11, 2022
Business sustainability has an average of 2,400 monthly searches in the UK while the keyword phrase 'green business' receives an average monthly search total of 1,900, up 19% year-on-year. In this article, we ...
Read More