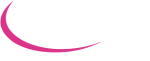 How can we help?
See below the answers to our most common questions people ask about Tracker
Frequently Asked Questions
Below is a list of our most frequently asked questions. If you don't find the answer you're looking for simply contact us online or call 0141 270 7666 to speak to our customer support team. We are available Monday to Friday, 9am to 5pm.
About Tracker and our Features
Q: What makes Tracker different from free or similar services?
A: Tracker is the only business intelligence solution in the market that provides a holistic portfolio of tendering tools to help you win business – we provide public sector contract and award notices, pipework, recurrent and framework leads, and private sector leads with the addition of insightful market and competitor information that gives you first-mover advantage.
Q: What type of alerts and contracts do you monitor?
A: Our highly skilled Research Team work to create the largest tender and intelligence database in Europe. From April 2016 to March 2017 we provided:
1,133,915 contract notices/awards and commercial projects
30,113 Market Intelligence articles
12,100 market leads
Q: What regions does Tracker cover?
A: We provide worldwide coverage which can be tailored to meet your unique needs. Choose from UK & Republic of Ireland, Europe or Global to build a Tracker solution that's completely scalable to your business requirements.
Q: What can I do with Spend Analysis?
A: Spend Analysis is a powerful analytical tool specifically designed to let you explore public sector spend data. With this intuitive data at your fingertips, you'll not only have complete confidence in understanding the UK public sector marketplace, but also have the ability to drill down into the data and gain powerful and meaningful information. You can also discover what your customers and competitors are doing, identify and win new opportunities and create effective business plans based on sound intelligence.
Q: Am I limited to public sector contracts only?
A: No. Tracker publishes over 7,000 private sector contracts every month as well as private sector pipeline opportunities (as part of Market Leads).
Q: What browsers does Tracker support?
A: Tracker supports the use of IE8 and above, Firefox, Chrome and Safari. This is continually reviewed and updated by our IT department to ensure that all major browsers are maintained.
Q: Will my data be private and secure?
A: We take the security of your information very seriously and are certified to ISO 27001 standard.
We use multiple layers of firewalls to ensure that user data is kept as secure as possible, specialist devices to detect and prevent intrusion attempts, and encryption systems to ensure data is scrambled while being transmitted from system-to-system.
We employ equally rigorous physical security policies to prevent physical access to our data centres. We perform regular system patching and employ an independent security company to perform penetration tests (authorised attempts to try to hack our systems to show any risks) annually and when we bring new systems online. We ensure that third parties employ the same rigour when handling data, ensuring that they apply security far in excess of regulatory requirements.
Learn more https://www.trackerintelligence.com/security/
Get Started For Free
Tracker Free Trial & Demos
Q: Do you need my credit card for a free trial?
A: No. You don't need a credit card to trial Tracker.
Q: How soon do I get access to Tracker after I sign up for my trial?
A: Good news! As soon as you accept the terms and conditions you can access Tracker immediately with no delays or interruptions.
Q: What happens after my free trial ends?
A: When your free trial ends you can subscribe to a Tracker solution of your choice. In the event you don't wish to purchase the service, we will cancel your trial with immediate effect. You will not be invoiced or under any obligation to pay any fees whatsoever.
Q: Can I arrange a one-to-one free demo?
A: Yes – our Business Development Managers are available Monday to Friday, 9am to 5pm to provide a personalised demonstration based on your individual requirements. They will work with you to ensure that the information they provide you with is based on what you're looking for. Request your demo here.
Tracker Membership
Q: Do I get access to an Account Manager?
A: Yes. Our Customer Account Team are there to help you win business and help you grow by:
proactively supporting your business throughout your subscription
providing your business with access to additional growth opportunities
demonstrating real value and return on investment
recognising your business growth success
Tracker customers will also have access to our Membership Benefits, an exclusive benefits package that delivers a fantastic range of additional tools to help you wit the entire tendering process.
Q: What if I need more tools than I signed up for?
A: No problem! You can upgrade at any point during your subscription year and this will be pro-rated accordingly. Your Customer Account Manager will be supporting you throughout and will advise and make recommendations based on your business objectives and what you're looking to achieve.
Q: Are there any benefits for members?
A: Absolutely! In fact, we have full a full range of benefits available exclusively to members depending on your package from free event delegate passes to discounts on training courses. You can find all our great benefits here or for existing members, when logged into your Tracker account. Don't forget to take advantage of these throughout your subscription by contacting the Customer Account Team on  0141 240 7666.
Managing Your Account
Q: I've forgotten my password; what can I do?
A: Don't worry, you can reset your password here. If you require further assistance with your Tracker subscription, you can talk to the Tracker Support Team by calling 0141 207 7666.
Q: How and when am I billed for Tracker?
A: Once you have accepted the terms and conditions, our Customer Services team will send you an invoice within 5 working days and payment is due within 30 days. There is also the option to pay by credit card if preferred. Your subscription will auto-renew annually to ensure you don't experience any disruption in service.
Q: What if I want to cancel?
A: All you need to do is send a cancellation request to cancellations@bipsolutions.com. If we receive your email request within the first 10 days after purchase, you will incur no opt-out costs. If we receive your request after the initial 10 days or within 60 days of the subscription being active, a cancellation fee would apply.
Cyber Essentials
Q: Who is Cyber Essentials for?
A: Cyber Essentials is for all organisations, of all sizes, and in all sectors. The Government encourages all organisations to look at the requirements and adopt them. This is not limited to defence companies or companies in the private sector, but is applicable to universities, charities, public sector, and not-for-profit organisations. Find out more about Cyber Essentials.
Q: How does the Cyber Essentials process work?
A: Once the fee payment has been processed, you will receive an email explaining how to access the online Cyber Essentials questionnaire form. You can then begin completing your application and there is additional options to save your progress. Once the questionnaire is complete, you submit your application electronically and will receive a confirmation. At this stage, you will be contacted by a member of our team to review your application.
Q: How long does it take to complete and submit my Cyber Essentials Self-Assessment?
A: The self-assessment questionnaire only takes a few days to complete. During the process, you can save your progress and return to it at a later date. However, the deadline to complete and submit your assessment is 3 months from the start of the process. After this time, your application will be closed and you will have to reapply and pay the application fee to re-enter the process. Most of our customers complete their application within 7 days and we have yet to fail an application with our support. Get started here.
Q: How do I get notified about my application status?
A: We will keep you up-to-date with your application status through email. You will either receive your certification to confirm your compliance or get feedback on any aspect of the assessment which is not fully compliant. You will receive detailed comments from the assessor on all answers that were considered non-compliant. If you have any questions at any point during the process, you can contact us directly with any queries you have about your application.
Q: Who assesses my Cyber Essentials applications?
A: We sell the level of Cyber Essentials certification you wish to apply for. Our partners ID Cyber Solutions are the company who assess your Cyber Essentials certification. ID Cyber Solutions are the company who assess your Cyber Essentials certification. ID Cyber Solutions are an accredited assessor working on behalf of Tracker and the awarding body QG business solutions. QG business solutions are one of five awarding bodies in the UK who can approve Cyber Essentials certifications. The awarding bodies work on behalf of the UK Government.
Q: What are the terms and conditions when purchasing Cyber Essentials through Tracker?
A: The terms and conditions relating to Cyber Essentials can be viewed here: https://www.cyberessentialsonline.co.uk/terms-and-conditions