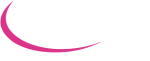 About BiP & Tracker Intelligence
BiP Solutions is a global market leader in the provision of procurement solutions
For more than 30 years, BiP Solutions has led the way in helping the public and private sectors work together
Through our flagship solution Tracker, billions of pounds worth of public sector business has been awarded to our client companies, directly benefiting their growth prospects.
Our penetration within the marketplace is such that more than 5000 public sector organisations and 220,000 businesses in the UK alone utilise our expertise to realise their business development objectives.
Europe's largest database of contracts information & intelligence
Tracker provides a range of business growth products and, through a programme of continuous development and innovation, Tracker remains the market leader in procurement information products.
Tracker is the only single business intelligence tool that can provide you with public sector contracts and private sector leads, coupled with market and competitor insights – all focused on optimising business growth in the public and private sector marketplace.
Did you know…?
We hold Europe's largest database of contracts information and intelligence
We hold the UK's only aggregated database of public sector spend
We publish more UK non-OJEU contracts than any other provider
20% of the FTSE 100 companies use a BiP Solutions intelligence service
BiP is the official contracts publisher for the UK Ministry of Defence (MOD)
Tracker is the ONLY solution in the market that provides all business intelligence in a single, easy to use tool
We're here to help
If you're interested in winning more public or private sector business or simply want to know more about Tracker, we're happy to answer all your questions. Visit our Contact Us page, or you can speak directly to a Business Growth Advisor by calling us on 0845 270 7065.
Want to get started with Tracker right now? Start your Free 3 Day Trial by clicking the button below and you'll be up and running in less than 5 minutes.