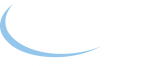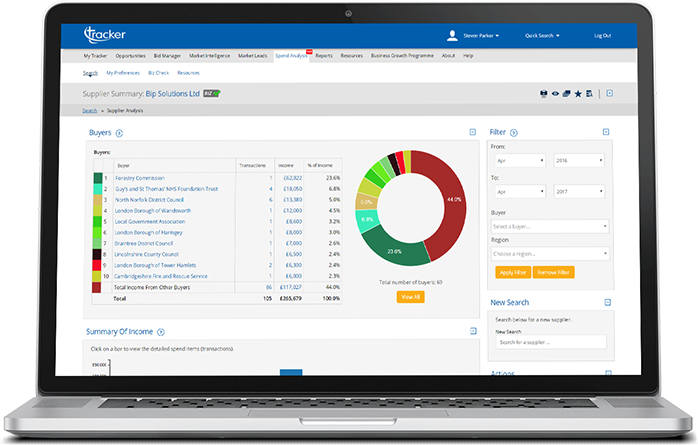 Tender Opportunities - Why Tracker?
Win more public and private sector opportunities by using the best business intelligence available
Try for Free today
Request a Demo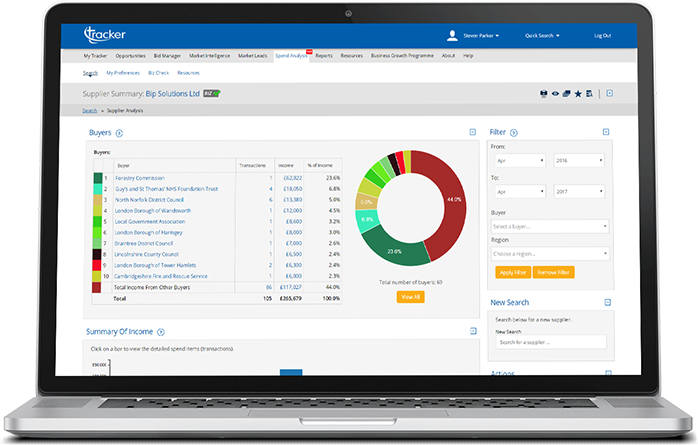 Try Tracker Today – Free for 3 Days
Whether you want to source public and private sector contracts and opportunities, research invaluable competitor information, or receive market research tailored to your sector, with Tracker you know that you'll have that all-important competitive advantage to help you successfully grow your business.
The Tracker application is modular meaning it is made up of several components, and for something so powerful, it is incredibly easy to use.
Tracker gives you knowledge your competitors don't have
Ask the Tracker team about our Return on Investment (ROI) calculator
Tracker starts at a single user license with multi-licence options available
Bringing buyers and sellers together for over 30 years