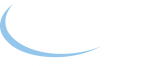 Personalised Tender Alerts straight to your inbox
What you get
Tracker Tender Alerts offers you more tender opportunities and awards notices than anyone else in Europe, providing you with all you need to find, bid for and win public and private sector business.
Research Team
Our highly skilled Research Team monitors over 2000 sources, so not only will you not miss a single relevant tendering opportunity but you will also save a huge amount of time that you would otherwise have spent manually searching multiple databases, meaning you stay a step ahead of your competitors.
Relevant Supporting Documents
With instant access to the appropriate supporting documents, you can create and manage all your bid responses to the latest and most relevant opportunities.
With Tracker Tender Alerts you can be confident that you will be spending more time bidding for and winning business than searching for it. It will help you:
Identify relevant market opportunities
Save time and money versus manual search
Develop your understanding of the public sector
Plan and prioritise by organising your tenders and managing deadlines
Trial our Tender Alerts for free