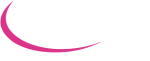 Private Sector Tenders
Organisations from the private sector provide the essential services that governmental organisations need.
Free Tender Search
Find relevant private sector tenders with Tracker
Procurement is a lucrative marketplace for private sector suppliers, and governmental services, such as the NHS and MOD, look to the private sector to find the right suppliers who can provide the services they need.
These supplying organisations in turn need to procure goods, works and services. In the private sector, there are valuable contracts to be won in industries such as:
With comprehensive coverage of contracts and intelligence across the private sector, Tracker helps procurement professionals find relevant opportunities as soon as they become available.
Finding tendering opportunities in the private sector starts with having access to the right intelligence, and being able to make smarter, faster and more informed decisions. Tracker makes it easy for you to find private sector tenders at the click of a button.
Don't take our word for it. Sign up for a free trial today!
Try Tracker for Free
Used and trusted by