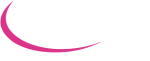 Knowledge Base
Tracker Knowledge Base and Online Resources, including white papers, reports and how to guides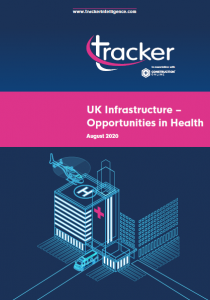 Download our Spotlight on UK Infrastructure: Opportunities in Health
Our latest report, in association with Construction Online, is the first in a series, which will consider specific infrastructure opportunities within Health, Defence, Education, Central and Local Government, with a focus on SMEs. Our first report focuses on Health.
Download your copy to get exclusive access to health market insights including an overview of health procurement spend, opportunities available for SMEs and hints and tips on how to identify opportunities and engage with prospective buyers early.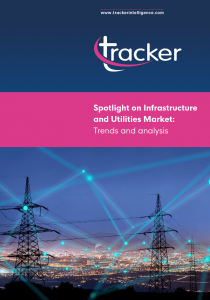 Download our Spotlight on Infrastructure and Utilities Market: Trends and analysis
Our latest must-read looks at the different aspects of this crucial sub-sector of construction, with a focus on market size and trends, sector analysis, current and future projects, and industry prospects. The Spotlight is designed to provide a comprehensive overview showing where businesses can exploit arising opportunities.
Overall I would say I've been able to trust Tracker to get all the major tenders, so you know it's a trusted source to scan thousands of websites you have to look at.
Tim Ashcroft, Managing Director
- Innovas
Spend Analysis gives you a massive insight into where the government money is and where people from the councils and housing associations are actually spending it.
Stuart Coleman, Jewson Public Sector Co-ordinator
- Jewson Limited
Ability to draw in opportunities from various sources into one central repository. The daily email alerts. Tracker is an extremely valuable tool to me in my daily work
Customer Satisfaction Survey
- 2016
I really value Tracker because it is completely user friendly and ensures no tender opportunities are missed, as the system brings together public and private sector opportunities.
Olwen Langford, Marketing & Research Assistant
- Interserve
It's delivered on time, early in the morning, easy to use and contains potential business prospects for our areas of expertise.
We have been able to make contact with a greater number of potential clients, building up the relationships which will help us grow our business.
Richard Hoit, Estimator
- Ice Energy
I'd highly recommend Tracker to any business that feels they can win public sector opportunities.
Simon Reynolds, Marketing Manager
- First Capital Cashflow Ltd