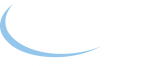 Keeping you one step ahead of the competition
Instant Visibility
Market Leads is an amazing tool that gives you instant visibility of potential private sector leads, public sector framework opportunities and pipeline contracts long before they've even been tendered.
Take Advance Over the Competition
Using this powerful information, you can now contact buyers and open up channels of communication before they've officially tendered for the goods and services they require. Market Leads really does help your business to gain first mover advantage over the competition.
Trackers Market Intelligence tool can be used to help you discover new markets or new suppliers that you may want to do business with, as well as helping you:
Make better commercial decisions
Understand your competitive landscape
Work strategically to grow your business
Save time and money versus manual search