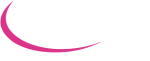 Request a 30 minute Tracker Demo Tailored to your Business
Why request a personalised demo of Tracker?
Completely unique in the market, Tracker makes it easy for you to identify public and private sector opportunities, access meaningful market and industry news, whilst providing you with the vital competitor insight you need to keep your business one step ahead.
With a personalised demo, our Business Growth Advisor will tailor your demo to match your business profile, letting you see first hand how quick and easy it is to find new business opportunities and grow your business.
With Tracker's business intelligence's tools we can help you to:
Find more tender and award notices related to your business than any other company in Europe.
Discover immediately who your competitors are and who they're winning business with.
Identify market trends and keep your finger on the pulse with powerful market insight.
Access key decision makers, bidders and influencers to win private sector business.