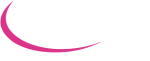 Type of document: Contract Notice
Country: United Kingdom
1. Title: WHHT – Medical Student Room Cleaning (Watford General Hospital)
2. Awarding Authority:
Hertfordshire NHS Procurement
Medical Education Centre, Watford General Hospital
Watford
England
WD18 0HB
Contact: Sophie Barrett / Gemma Hayter
Email: sophie.barrett6@nhs.net
Phone: 01923 217989
URL:
3. Contract Type: Services
4. Description: Medical Student Room Cleaning at Watford General Hospital (West Hertfordshire Hospitals NHS Trust – WHHT)
Expressions of interest are urgently requested from prospective cleaners to fulfil this requirement at Watford General Hospital.
Scope of the Requirement
– 24 rooms to be cleaned every day during the time slot of 8am – 11am. The communal areas can be cleaned during whichever timeframe suits the cleaning workforce.
– A further 6 rooms – only required to clean bathrooms/ empty bins if left outside
– Not all rooms will be used every single night (so some may not need to be cleaned on occasion) but all 24 rooms may need to be cleaned if necessary. A RED DO NOT DISTURB sign will be placed on any rooms that do not need to be cleaned each morning.
– The Trust would ideally like the beds to be stripped and made but where this is not possible, cleaning staff are to strip the bed and leave the necessary linen for the room occupier to make the beds themselves. The Trust will provide linen inside a linen cupboard in the building.
Responses would be greatly appreciated by close of play 31st March 2020 for an immediate start. Local cleaning companies preferred to meet this COVID-19 related urgent requirement.
5. CPV Codes:
90911200 – Building-cleaning services
6. NUTS Codes: UKH23
7. Main Site or Location of Works, Main Place of Delivery or Main Place of Performance: Any region
8. Reference Attributed by the Awarding Authority:
tender_237665/847800
9. Estimated Value of Requirement: £5,000 to £15,000
10. Start Date: 02/04/2020
11. End Date: 01/10/2020
12. Closing Date: 01/04/2020
13. Other Information:
Additional Text
Please cc into any email correspondence Alex Trollope, Procurement Manager – alex.trollope@nhs.net
For further information/documentation please visit:
https://www.contractsfinder.service.gov.uk/Notice/71fe0d9b-d6a0-48d4-9cba-638127701165
Last updated on July 7th, 2022
Apr 03, 2020.