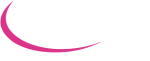 The first national UK shale gas  colleges have been given go-ahead by Business, Enterprise & Energy Minister Matthew Hancock. The new centres will train a generation of onshore oil and gas specialists which will help the UK seize economic opportunities offered by natural shale gas.
The National College for Onshore Oil and Gas will be headquartered in Blackpool and linked to colleges in Chester, Cleveland, Glasgow, Portsmouth and Redcar.
Business, Enterprise & Energy Minister Matthew Hancock said: "Families, villages and towns across the UK could benefit from this new industry and its supply chain which could create 64,500 jobs.
"That's why we are investing in the people behind project. Only by arming people with the skills they need to be shale specialists can we provide career opportunities for thousands of young people, boost the power and competitiveness of our firms and help the UK economy remain strong and competitive."
Growth opportunities with new shale colleges
The Government is providing £750,000 of development funding which will be matched by industry bodies and education providers to develop the College. Further capital funding will be available from the National College programme to support the college on an industry-matched investment basis.
The National College will:
Provide high level specialist skills needed by the industry from 'A' level equivalents right through to postgraduate degree level, and train teachers and regulators.
Accredit relevant training and academic courses run by other institutions.
Carry out research and development for improved equipment, materials and processes that will increase the efficiency and reduce the environmental impact of operations.
Work with schools to encourage children to consider careers in the industry, and to help them make the right subject choices early on
Using Tracker to create shale gas professionals of the future
Tracker is a business intelligence tool which can help you grow your business in many ways. With a free demo of Tracker you can:
Last updated on June 17th, 2022
Nov 12, 2014.