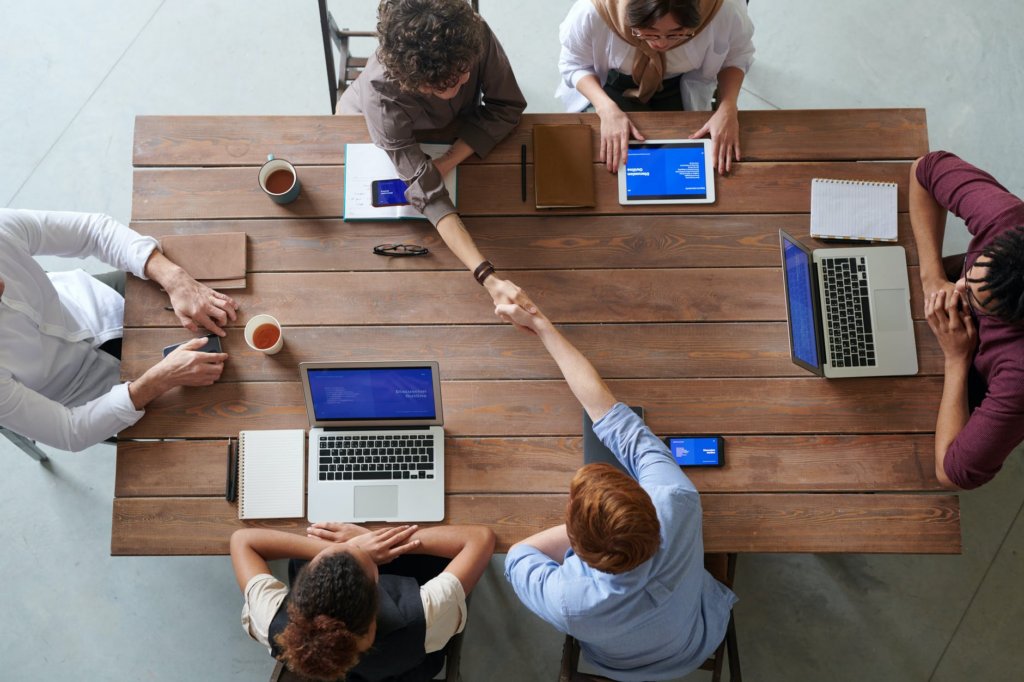 In a previous blog, we wrote about how the public sector is very much open for business and has been issuing contract notices relevant to companies of all sizes during the Coronavirus pandemic.
The pandemic has led buyers across the UK public sector to use either direct award (procurement without competition or Accelerated Procedures. These reduce the timeframes for OJEU procurement and allow buyers to undertake procurement in areas of urgency where non-competitive actions are not appropriate.
Learn more about accelerated procedures and why early engagement is important during this time below.
What Is Accelerated Procurement?
The use of accelerated procurement procedures can significantly reduce the standard OJEU timescales.
On 18 March 2020, the UK Cabinet Office released a Procurement Policy Note (PPN) giving information and guidance on the public procurement regulations in response to the Coronavirus (COVID-19) outbreak.
During this time, if a public sector organisation has an urgent requirement for goods, services or works due to COVID-19, they must procure this requirement under the Public Contracts Regulations 2015. Accelerated procurement measures can include:
direct award due to extreme urgency
direct award due to the absence of competition or protection of exclusive rights
call off from an existing framework agreement or dynamic purchasing system
call for competition using a standard procedure with accelerated timescales
extending or modifying a contract during its term
Regulation 32 deals with the direct award due to extreme urgency or direct award due to the absence of competition or protection of exclusive rights and can be used when "for reasons of extreme urgency brought about by events unforeseeable by the contracting authority, the time limits for the open or restricted procedures or competitive procedures with negotiation cannot be complied with" – which is relevant to the current Coronavirus crisis.
Why is early engagement important?
Throughout the Coronavirus pandemic the UK government has been actively encouraging suppliers that can offer support in several areas to reach out to them.
The Crown Commercial Service (CCS) website states that the public sector has:
"received thousands of offers from suppliers across the UK to provide goods and services to the public and third sector during the coronavirus COVID-19 outbreak."
With so much competition out there it is vital that your business has a relationship with relevant buyers.
In a time like this, buyers want to work with innovative, reliable, and trustworthy suppliers. Early engagement can support buyers that need to carry out an accelerated procedure, where quick decisions about suppliers must be made.
Remember that your organisation does not need to wait until an opportunity is published to get in touch with a buyer. Early engagement with buyers is a crucial element in pursuing a successful procurement strategy in the defence sector for all procurement professionals. It is especially important at a time when buyers are using accelerated procurement, especially direct award. Early engagement could put your business in a favourable position during accelerated procurements as the buying organisation will already know and have a relationship with your business.
Discover the benefits of early engagement
Early engagement allows discussions to take place that will support your business to write an attractive tender bid later – which is key to being awarded the contract, whatever goods, works or services your business offers.
If your organisation would like to get involved in the national Coronavirus response, Tracker's tools, resources, and market intelligence can help you make this happen. Tracker hosts the largest defence contracts database in Europe, and we provide organisations of all specialisms with defence contract opportunities that are relevant to your business and desired undertaking.
In these unprecedented times, new and existing suppliers in defence procurement will play an instrumental role in driving public services, local authorities, and the Government itself forward.
Learn more about early engagement and how Tracker can support your business during this time.