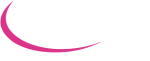 Launched in June 2021, the National Procurement Policy Statement brings to life the proposed reforms with detail on how and when some key changes will need to be applied. At the leading edge are new approaches to social value and environmental considerations, which suppliers need to understand and adapt to in order to be competitive. Contracting authorities will also be required to publicise their procurement pipelines, giving suppliers a better long-term view of future opportunities.
This free to attend live webinar will provide suppliers with a rare opportunity to gain insight into the following areas:
• Overview of the National Procurement Policy Statement
• Key changes and timescales
• Potential impacts and benefits and how to prepare for them
• How to maximise the benefits of pipeline information
Register to reserve your place today.
Jul 08, 2021.