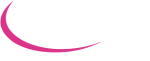 Increasing supplier engagement and transparency are core principles of the procurement reforms; but how can you benefit from the increased visibility of and greater access to information?
From more emphasis on market engagement to additional advertising requirements, the new regulations will require greater transparency from the public sector, offering you significant access to additional information they have never previously enjoyed.
Procurement pipelines will offer greater market intelligence on what buyers are proposing to tender in the future, and there is also an intent to provide suppliers with more information on the decisions being taken by buyers throughout the procurement process.
You will have the ability to plan your future engagement with the public sector through the additional information available to you.
This free to attend live webinar will consider the implications and provide you with insight into:
• Changes to procurement transparency – including pipelines and debarment lists
• Building market engagement knowledge
• Greater access to evaluation scoring
• Increased requirements for publishing notices
Each attendee will also receive a complimentary copy of the 'Transforming Public Procurement Green Paper' report, as well as the latest edition of our Public Procurement Market Trends report.
Spaces are limited, so register to reserve your free place and market report today.
Last updated on July 22nd, 2021
Jul 08, 2021.