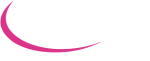 The impact of climate change is being felt around the world. It's a global challenge that needs local action to combat its effects – and the UK public sector is at the heart of it.
For suppliers, there are countless new opportunities to help the public sector deliver on its environmental obligations, with massive investment going into national and local projects across all sectors. Climate change is on everyone's agenda; those suppliers who understand the challenges buyers face and can deliver innovative, sustainable solutions will be successful.
This exclusive webinar, hosted by Tracker and broadcast from the heart of COP26 in Glasgow, will help suppliers understand:
• Where new opportunities exist that support the climate change agenda – and how to access them
• How you can engage more effectively with buyers to showcase your environmental credentials
• What changes to procurement rules regarding sustainability mean for your business
• Which best practice examples of a sustainable approach exist to provide inspiration and guidance
• The critical role of innovation and early engagement in helping buyers understand your solutions
Register today to secure your free place.
Oct 19, 2021.