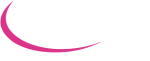 Spotlight on Construction Procurement
How Digital is transforming the industry
With technology advancing at an exponential rate, the ability to increase productivity and efficiency has never been greater. However, the UK construction sector is often regarded as the last major industry to board the technology bandwagon.
With government policy beginning to push the digital agenda in order to solve problems such as the housing crisis, construction is being forced to change and embark upon a new digital era.
Our latest must-read White Paper focused on Construction Procurement and written in association with Construction Online and Construction Excellence, delves into advancements in the digital environment and explores where the future lies – with cloud software and sophisticated data management. With contribution from some of the top leaders in the field, we explore how technology will impact the industry.
Download Tracker's Spotlight on Construction today to get exclusive access to top stories including:
The £420 million Construction Sector Deal
'Becoming a digitally enabled construction sector' by: Alison Nicholl BRE Associate Director, Constructing Excellence
Emerging technologies
Grabbing high tech with both hands: The need for innovation in construction
'Project to product thinking: The Golden Thread' by: Robert Clark, Head of Business Development at Fusion Building Systems
'Hook, line and sinker – don't get caught by the phisher' by: Kevin Alexandra, Principal Technical Consultant at Avecto