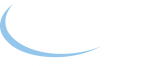 Is your business looking to identify private sector opportunities to help your business grow?
Now you can with Tracker+.
Exclusive to Tracker+, Commercial Projects unlocks private sector opportunities, giving your business complete access to over 400,000 planning contracts and 10,000 non-planning projects every year – all within 24 hours of publication!
Why choose Tracker+?
Together with access to Europe's largest database of contract and award notices, you get visibility of private sector project leads and named contact details for key decision makers, influencers and bidders.
Our named contacts are checked and email addresses confirmed through a Data Protection Act (DPA) compliant process, so you know you can trust our data.
Complete coverage – access all UK Construction activity
Tracker+ provides complete coverage of all commercial project activity in the UK – we have access to all UK Construction activity.
Regardless of your industry sector, there are numerous opportunities for organisations not directly involved in construction to source solid business opportunities and other related contracts.
How do I access Commercial Projects?
Commercial Projects is available with any of our Tracker products. Simply add it to your preferred Tracker solution and you'll have instant visibility of all private sector business opportunities relevant to your requirements.
It's the most fail-safe, cost-effective option that provides your business with comprehensive coverage of both the public and private sector marketplace.
No matter what industry you're in, Tracker Commercial Projects makes tendering for private sector business faster, easier and more effective.