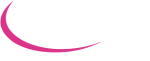 Is your business looking to identify private sector opportunities to help your business grow?
With complete coverage of all construction activity in the UK, you can access more than 400,000 construction projects from the early planning stage as well as 10,000 non-planning projects each year.
Commercial Projects can be added to any package or comes as standard with Tracker Premier+ and Tracker Elite.
Proactive vs reactive
With Tracker, you can view all planning applications and decisions within 24 hours of publication, allowing you to proactively source valuable opportunities before the sub-contracting stage. Plus, we provide named contacts for key decision makers, influencers and bidders.
Our named contacts are checked and email addresses confirmed through a GDPR compliant process, so you know you can trust our data.
Commercial Projects is not just for construction
Every construction and refurbishment project requires a variety of goods, works and services across all stages, pre, mid and post construction. This opens the doors to suppliers across multiple sectors including professional services, painting and decorating, building maintenance and refurbishment, civil engineering, landscaping and many more.
Want to know more about Commercial Projects?
Get started LIVE CHAT or call 0845 270 7065