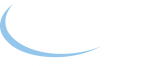 Discover new business opportunities with Spend Analysis
Tracker Spend Analysis
Tracker Spend Analysis is a powerful analytical tool specifically designed to let you explore public sector spend data released under the Government's Transparency Agenda.
With Spend Analysis you can gain powerful and meaningful information that will let you find out what your customers and competitors are doing, identify and win new opportunities and create effective business plans based on informed intelligence.
Biz Check
Gain even more competitive insight with Biz Check – an 'at a glance' overview of the company that you are interested in, with quick and easy access to their accounts, annual returns, capital officers and key appointments.
The Public Sector Market
The public sector spends billions of pounds each year on a variety of product and services, UK local and central government departments are required to publish details of all transactions over £500 and £25,000 respectively.
Other departments required to publish their spend data include:
Health trusts
Education providers
Non-Departmental Public Bodies
Emergency Services
Other public sector organisations
With just a few clicks of the mouse, Spend Analysis identifies who your competitors are winning tenders with, potential new customers, and in which areas you could increase your market share.
Identify potential new customers
Know what potential customers spend in your industry
Pinpoint areas for business growth
Establish where you sit in the marketplace