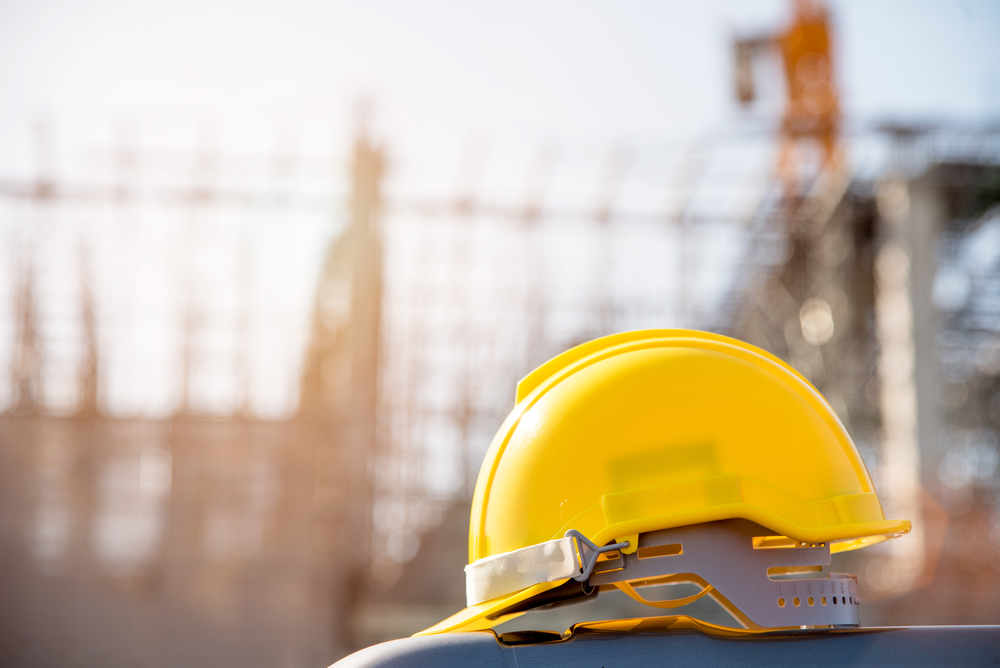 Data from the construction industry is showing that the sector is still in growth, despite the global conditions.
The ONS reported that monthly construction output increased by 1.7% in volume terms in March 2022; this is the fifth consecutive monthly growth and a record high in monthly level terms (£14,994 million) since monthly records began in January 2010. Output in March 2022 registered 3.7% (£539 million) above the February 2020 pre-coronavirus pandemic level.
Increases in repair and maintenance and new work led the growth seeing 3% and 1% growth respectively.
At the sector level, private housing repair and maintenance (5.8%) and private commercial new work (4.0%) were the main contributors to the monthly increase.
Quarterly growth
Looking at the past quarter, construction has also shown registered growth, with construction output rising 3.8% in Quarter 1 from January to March 2022; outside of the coronavirus pandemic period, this is the strongest quarterly growth since 2017.
While new orders showed a decrease compared with Quarter 4 of 2021, all sectors are still registering higher than their pre-coronavirus levels, showing how resilient the construction sector is.
With the levelling up agenda and push for new housing across the UK, contracts are plentiful and opportunities for a wide range of businesses are available.
Figures from Tracker show that the public sector is investing in a variety of sectors, with drives in procurement to improve Social Value and environmental goals providing many opportunities for smaller, local businesses and innovative solutions.
Prices increase
The annual rate of construction output price growth was 7.3% in the 12 months to March 2022; this was the strongest annual rate since records began in 2014.
However, due to global conditions, prices in the construction industry have increased by 7.3% in the 12-month period to March 2022. This was the strongest annual rate of construction output price growth since records began in January 2014.
Higher pricing of raw materials such as steel, concrete, timber and glass has contributed to the overall rise in material costs throughout Quarter 1 2022.
Gareth Belsham, director of the national property consultancy and surveyors Naismiths, commented: "So far, so good. After February's wobble, construction output snapped back into growth territory in March, to hit £15bn for the month – its highest ever level.
"In March it had the honour of being the only major sector of the economy to be expanding, and total output is now comfortably above its pre-pandemic level.
"But such rapid growth in the face of widespread supply problems is extracting a high inflationary price. With the prices of building materials, labour and transport costs all soaring, the annual rate of output price inflation hit 7.3%in March, its highest level since records began."
"Most building firms remain extremely busy right now, and their order books for the coming months are reassuringly full.
"Nevertheless the war in Ukraine has disrupted the supply of key building materials including steel and timber, bringing the unwelcome return of shortages and triggering a new wave of cost inflation.
"Yet sentiment remains largely positive and the market is more free-flowing than it was. Having showed incredible resilience in the way it dealt with the pandemic and then the post-pandemic supply problems, construction is adapting well to this latest challenge."
How Tracker can help
With the largest public sector tenders and awards database in Europe – seeing some 120,000 tenders and awards published monthly from around the world (including >4,000+ low-value tenders not included in the OJEU) – Tracker helps you find relevant opportunities, faster.
Our unrivalled Business & Market Intelligence helps you to engage earlier, sell more effectively and be more competitive.