Win more Construction Tenders with Tracker
With Tracker Intelligence you can apply to win a slice of the Construction Tenders marketplace
Opportunities to win construction tenders
Thousands of construction tenders covering a wide area of opportunities are published every year. Never miss out on important construction tenders again with Tracker Intelligence. Tracker puts all the tenders important to your business in one place, making it easy to search for and find the construction tenders and contracts relevant to your business.
Construction tenders are constantly being added to the Tracker Intelligence database. In the UK the construction industry is responsible for an output of more than £110 billion per annum, which represents 7% of GDP.
You can read more about Constuction Tenders at this link.
Discover more Construction Project Leads with Tracker, try for free today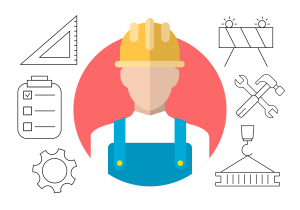 Sign up for a free trial with Tracker and start winning construction tenders today.
How to win construction tenders
Tracker Intelligence has the market-leading features to give your business a competitive edge to win construction tenders. Tracker publishes more contract and award notices than any other service in Europe and can help businesses generate more revenue by:
Providing details of upcoming private commercial projects
Early notification of upcoming Framework Agreements for renewal
Alerting teams to new Market Lead opportunities – keeping you ahead of the competition
Visibility of upcoming recurrent procurement opportunities which are ready for re-tendering
Analysing spend data of other public sector authorities and clients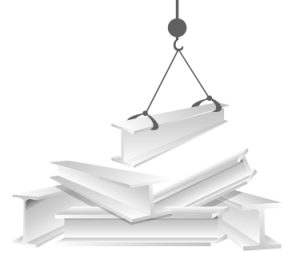 Our tools give you and your organisation everything you need to start winning construction tenders today.
With our procurement services, you can identify new customers, who your competitors are winning tenders with, and in which areas you could increase your market share — essential insights when bidding for NHS contracts.
Be the first to know! Our Research Team of trained journalists deliver high quality, relevant content to enhance your company's NHS tendering intelligence and enable early engagement in the NHS tender process.
With over 30 years of experience in procurement and supply chain management, we know what information is important — from tender documentation & requirements to the commissioning process & contracting procedures.
Adding archive data year(s) to your Tracker subscription gives you full access to framework agreements & contract notices dating back to 1998. Understanding contracts awarded in the past helps you prepare for the tender stage today.
Centralise your bid workflow in one easy to use tool improving the efficiency of your bid management process.
Boost your chance of winning more tenders with our procurement consultancy services.
Access relevant contracts in seconds and build a proactive pipeline of business.
Access an 'at a glance overview' of total spend data across the public sector marketplace.
Engage earlier with key public sector decision makers before the procurement process even starts.
Get visibility of contracts long before they have even been tendered and establish a proactive lead pipeline.
Utilise contract and award information from the last five years to help shape your future bid strategies.
Contract opportunities and award notices are delivered straight to your inbox so you'll never miss out.
Find DPS & Framework opportunities and build long lasting prosperous relationships with public sector organisations.
Create a fully personalised and customised dashboard tailored to your business to provide a complete market view.
Stay ahead of our competitors with automated reminders to follow up on opportunities.
Our webinars are specifically created to fill you in on everything you need to know about the tendering process.
Our bid discovery sessions are created to give you the information you need to succeed in the public sector marketplace.
Our toolkit's carefully designed learning resources created to help you better grasp how to market to the public sector.
Find out what it takes to place your company in front of the right buyers with an in-depth discovery session a buisness-to-government marketing specialist.
How Tracker can help you discover more project leads and contacts
If you are ready to start winning construction tenders why not try a three-day free trial of Tracker Intelligence, starting today? With Tracker you will be able to easily identify public sector opportunities, access meaningful industry and market news and find the sort of vital competitor insight needed to keep your business ahead of the curve.
Tracker is the only end-to-end business development solution you need to find, bid for and win more business – see for yourself and try the Tracker Premier package with our free trial.