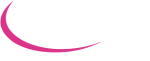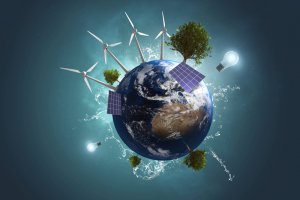 As Glasgow prepares to host the UN COP26 summit, the UK has set out its strategy to deliver on its commitment to reach net zero emissions by 2050.
The UK Net Zero Strategy outlines measures aimed at building a green and sustainable future, helping businesses and consumers to move to clean power, supporting hundreds of thousands of well-paid jobs and leveraging up to £90Bn of private investment by 2030.
Building on the Prime Minister's Ten Point Plan, the recently revealed Net Zero Strategy sets out a comprehensive economy-wide plan for how British businesses and consumers will be supported in making the transition to clean energy and green technology – lowering Britain's reliance on fossil fuels by investing in sustainable clean energy in the UK, reducing the risk of high and volatile prices in the future, and strengthening our energy security.
New investment announced as part of the strategy includes:
An extra £350M of a £1Bn commitment to support the electrification of UK vehicles and their supply chains plus another £620M for targeted electric vehicle grants and infrastructure, particularly local on-street residential charge points.
The commercialisation of sustainable aviation fuel (SAF) made from sustainable materials.
£140M Industrial and Hydrogen Revenue Support scheme to accelerate industrial carbon capture and hydrogen, bridging the gap between industrial energy costs from gas and hydrogen and helping green hydrogen projects get off the ground.
An extra £500M towards innovation projects to develop the green technologies of the future. This will support the most pioneering ideas and technologies to decarbonise homes, industries, land and power.
Some £3.9Bn of new funding for decarbonising heat and buildings, including the new £450M three-year Boiler Upgrade Scheme, so homes and buildings are warmer, cheaper to heat and cleaner to run.
£124M for the Nature for Climate Fund to help restore approximately 280,000 hectares of peat in England by 2050 and treble woodland creation in England.
£120M towards the development of nuclear projects through the Future Nuclear Enabling Fund.
More than £5.8Bn of foreign investment in green projects has also been secured since the launch of the Ten Point Plan, along with at least 56,000 jobs in the UK's clean energy industries.
As the first major economy to commit in law to net zero by 2050, and as host of the imminent UN COP26 climate summit, the UK is leading international efforts and setting the bar for countries around the world to follow.
Prime Minister Boris Johnson said: "The UK's path to ending our contribution to climate change will be paved with well-paid jobs, billions in investment and thriving green industries – powering our green industrial revolution across the country.
"By moving first and taking bold action, we will build a defining competitive edge in electric vehicles, offshore wind, carbon capture technology and more, whilst supporting people and businesses along the way.
"With the major climate summit COP26 just around the corner, our strategy sets the example for other countries to build back greener too as we lead the charge towards global net zero."
The strategies build on an ambitious set of existing policies: the Prime Minister's Ten Point Plan for a Green Industrial Revolution, the Energy White Paper, North Sea Transition Deal, Industrial Decarbonisation Strategy, Transport Decarbonisation Plan, and the Hydrogen Strategy – the recent landmark commitment to decarbonise the UK's electricity system by 2035.
Click here for the full Net Zero Strategy and the Heat and Buildings Strategy.
Tracker can help you find opportunities and plan your growth strategy. As can be seen from the investment figures, opportunities for innovations in green technology and improving the credentials of the supply chain are readily available.
Come along to our latest Tracker Talks webinar – Tackling the Global Climate Emergency – insights and opportunities for public sector suppliers – where we discuss where the new opportunities exist that support the climate change agenda and how to access them. Suppliers who understand the challenges buyers face and can deliver innovative, sustainable solutions will be successful.
Find out more and save your seat >
Last updated on February 9th, 2022
Oct 25, 2021.