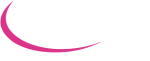 Continuing our series of blogs on understanding public procurement, we're covering one of the most important aspects of the procurement process – OJEU tenders.
If you are looking for OJEU procurement opportunities, read on to find out more about the OJEU including what it is and what aspects of it affect your business.
What is the OJEU?
The Official Journal of the European Union (OJEU) is published by the Publications Office and contains public sector contract tenders and notices from every EU member country.
The OJEU is published online in the official languages of the European Union's member states every morning of every working day since 1 February 2003. It is also available as a daily paper edition or an off-line CD-ROM.
The journal consists of 3 sections – the L, C and S Series.
The OJEU L-Series
The Official Journal's L Series contains EU legislation including:
regulations
directives
decisions
recommendations
opinions
The publication's L-Series also contains the "Directory of Community Legislation in Force".
View the L Series of OJEU via EUR-Lex
The OJEU C-Series
OJEU's C Series covers EU information and notices including:
summaries of judgments of the Court of Justice and the Court of First Instance
minutes of parliamentary meetings
reports of the Court of Auditors
parliamentary written questions and answers from the Council or Commission
statements from the European Economic and Social Committee and the Committee of the Regions
calls for expressions of interest for EU programmes and projects
public contracts for food aid
View the C Series of OJEU via EUR-Lex
The OJEU S-Series
OJEU S Series is actually a Supplement to the Official Journal that contains all the public procurement notices and awards that are valued above a threshold level from across the EU.
Every Invitation to Tender published in the OJEU is available as a business opportunity via Tracker either as a daily tender alert or the contracts finder facility.
The Supplement to OJEU includes:
public sector contracts for works, supplies and services from EU member countries
utility company contracts including energy, telecommunications, transport and water industries
EU institution contracts
European Development Fund contracts
Notices involving/concerning EEIGs (European Economic Interest Groups)
OJEU Thresholds
Before you get started with OJEU tenders it is important that you have a copy of the procurement thresholds.
OJEU thresholds apply to the following types of contracting authorities, as defined by the Public Contracts Regulations 2015:
Central Government departments (and their Executive Agencies)
Non-Departmental Public Bodies
Executive Agencies
Wider public sector organisations
Buyers for all types of contracting authority must ensure that all contract notices for procurement valued above EU thresholds are published throughout the EU via the Official Journal of the European Union (OJEU).
Find out about the most recent OJEU thresholds.
OJEU Tenders and Tracker
Tracker's Tender Alerts service is the UK's most comprehensive database of public sector contracts because our expert research team tracks down contract notices of all values from thousands of sources across the world including the OJEU. Every opportunity to win OJEU tenders is available in Tracker's products as standard meaning you will never miss an OJEU contract.
The personalised tender alert service that Tracker provides delivers relevant contract opportunities to you direct saving you time and money.

OJEU Procurement
Are you looking to find and win more business working alongside both the Public and Private Sectors?
If so, why not test drive Tracker for yourself with our Free 3 Day Trial (No credit card is required).
With more tender alerts than any other provider in Europe, our business intelligence tool makes it easy for you to identify OJEU procurement opportunities, access meaningful market and industry news, whilst providing you with the vital competitor insight you need to keep your business one step ahead.