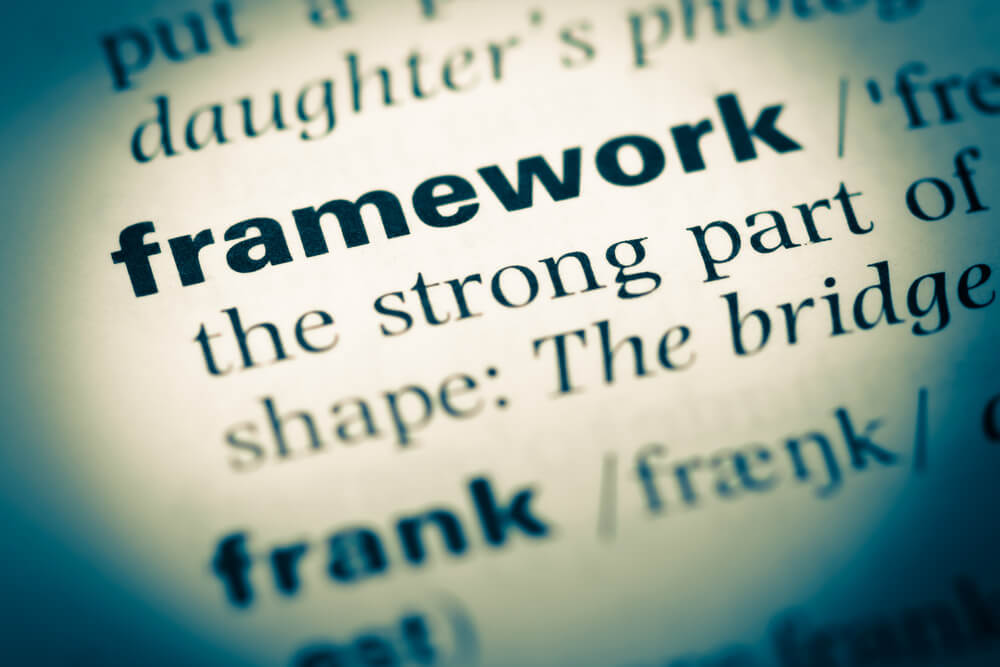 Getting your head around some public sector procurement terms can be difficult. At Tracker Intelligence, we like to simplify things.
To help you win more public sector contracts, we are answering some of the most frequently asked questions surrounding public sector procurement frameworks.
Let's go back to basics with our first question: "What is a public sector framework agreement?"
Public Sector Framework Agreements
Frameworks are agreements between one or more public sector buyers and one or more suppliers. A public sector framework agreement gives buyers the flexibility to order services and products from private sector suppliers multiple times without going through the full procurement process more than once.
When setting up a public sector framework agreement, the buying organisation or organisations will run a full procurement exercise to select suitable suppliers and set terms and prices for a period (usually up to four years).
The pre-approved suppliers are awarded a place on the framework agreement. Once places have been awarded, no new suppliers can join the framework.
When a buyer is ready to procure goods or services, it will run a 'call off' or 'mini competition' – which is a much simplified procurement only open to the framework suppliers – to select one or more suppliers from whom to buy the goods or services.
Contracting authorities benefit from public sector procurement frameworks as terms and conditions have already been established and the procurement process does not have to be repeated for a call off contract or mini competition. A buyer awards call off contracts within a closed pool of pre-approved suppliers.
Sign up for Tracker today to access the latest public sector framework agreements
Why do Buyers Use Public Sector Framework Agreements?
It's simple — framework agreements save time! This is especially true for relatively simple, frequently repeated purchases, such as stationery.
Framework agreements also allow public sector bodies, like government organisations and local authorities, to choose suppliers that offer long-term value — this reduces overall procurement costs and saves internal resources as does removing the need to run multiple procurement exercises for the same products or services. Buyers also have certainty as prices are set for the duration of the framework.
How Long is a Public Sector Framework Closed?
Public sector frameworks close to new suppliers once the framework has been established — i.e. once suppliers have been awarded places on the framework. A framework can run for as long as 5–10 years.
Will I Win More Work On a Public Framework Agreement?
Some suppliers that are on a framework agreement may never win work arising from that framework. While it may not guarantee success, being on a public sector procurement framework will show others within your industry that your business is taken seriously by public bodies, like the UK government, and could help your business to win work elsewhere.
Finding Public Sector Procurement Framework Opportunities
Suppliers can only join public sector frameworks when a new framework is being established. It is therefore important that you are aware of the contract notice that advertises that a new framework is being set up and subsequent deadline dates as soon as it is released.
In some cases, the same opportunity may not arise again for another 10 years, so it is important that you have a tender alerts profile which is optimised and up to date.
How Can Tracker Intelligence Help You Win More Business?
If you are already a Tracker customer, we can help you optimise your supplier profile so you will receive public sector framework alerts as soon as they become available. Our Customer Growth Team have the experience and knowledge to help you to pick the right keywords for your business. We also have many procurement solutions that benefit public sector organisations, allowing them to engage earlier, become competitive, and sell efficiently.
Sign up for Tracker and be the first to know about the latest public sector contract notices as soon as they are published via daily email alerts.
New to Tracker? Start your free trial and explore available public sector procurement framework opportunities and award notices from Europe's largest publisher.