Public security tenders cover a wide range of services that ensure safety across the UK. Tracker helps security companies secure valuable tender opportunities in the public sector.
Easily Find Security Contracts

in the Public Sector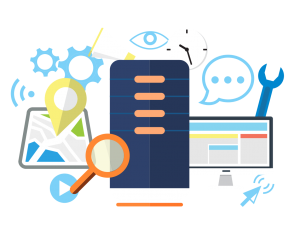 If you're a security services company looking for new business opportunities to work with national government or local authorities in the United Kingdom, Tracker has the business intelligence and procurement tools to help you quickly and easily find them.
Once you've signed up for Tracker Core or Tracker Pro, you'll not only know how to find relevant open security tenders but how to win security contracts in the UK too.
Find security contracts the easy way. Sign up for a free Tracker trial.
Tracker uses email alerts to notify you about new tender opportunities and offers market-leading tools and insights to help you find more tenders.
What are

Public/Government Sector Security Tenders?
A public security tender is a tender for work related to security services or technology that is issued by a government organisation or contracting authority in the public sector.
Security contracts up for tender from public service buyers can fall into various areas, including but not limited to:
Event security

Manned guarding

Access control

CCTV monitoring

Mobile patrols

Protection services

Security equipment and systems

Premises, property & facility management

Vehicles & car park security
When a government authority is in need of security services such as these, they will publish a contract notice inviting businesses to bid for the contract. The security tender documentation will outline the criteria for that particular project so the bidders can determine whether they have the resources and expertise to fulfil the security contracts up for bid.
The tender documents will also outline the procurement procedure that will be used by the buyer to select the winning bid (Open, Restricted, Negotiated, etc.). Some security tenders, such as those using Dynamic Purchasing Systems, and others have a selection questionnaire to streamline the process of selecting the winning candidate.
Public Security Tender Opportunities for your Business
Whether your business specialises in property patrol, security technology, or a different type of safety service, there are government security contracts available for your products or service — you just need to know how to find them.
Contracting authorities who might provision security services are not only limited to the Ministry of Defence (MOD). Many departments across local and national government need specialised security services to achieve their objectives.
Tracker provides companies in the UK with the procurement tools they need to find security contracts that are relevant to their security services and products, thus streamlining the search for valuable tender opportunities.
Looking for
Cyber Security Tenders Instead?
If your security solutions serve to protect against cyber threats rather than traditional threats, have a look at Tracker's IT Procurement support services. As a Tracker client, you get exclusive deals on your Cyber Essentials certification fee.
Security tenders in the UK are just a click away. Access security contracts up for bid today — start a 3-day Tracker trial or request a free personalised live demo!
How Tracker Can Help you Win

Government Security Tenders
Maybe you are already familiar with the private security tender process and want to branch out from the private sector into the public sector, or perhaps you've just received your licencing and qualifications (such as your Security Industry Authority licence) and can now finally grow your private company security tenders portfolio.
Tracker's tendering tools will equip you to confidently step into the world of public security services tenders.
Win Security Tenders with Tracker's Procurement Solutions
As procurement experts, we know what a public buyer looks for in potential suppliers and what suppliers need to do to put their best foot forward with their security bid opportunities.
These are some of our industry leading tender tools that can help a security services business like yours take control of its tender application processes:
Finding security contracts for tender in the UK that are relevant to your business is just the first step. Tracker helps you from this first step to the final step with market leading procurement tools and insights.
Equip your business with everything you need to win lucrative security services tender with Tracker.
Get Training to Win More Security Service Tenders
Tracker also offers procurement consultancy services so you can bolster your chances of becoming a successful bidder.
We will ensure you're informed about the latest procurement policies and regulations, review your past bids and current bidding processes, and support you in creating a sound bid submission that shines the best light on your security services.
Ready to win contracts in the public security sector?
Sign up for a free 3-day Tracker trial today!
Tracker —

Trusted Procurement Specialists in the UK
The right government buyer for your security solutions is ready and waiting for your bid.
Don't spend hours of company time scouring procurement portals for security related contracts — use Tracker's industry leading procurement tools to discover new high value security tenders, use market intelligence to your advantage, streamline your tendering processes, and ultimately, win valuable work in the public and government sectors.
Tracker is not only Europe's largest database of contract notices and awards with coverage across the UK and worldwide, but our parent company, BiP Solutions is the official contracts publisher for the UK Ministry of Defence (MOD).
So when you choose Tracker as your procurement partner in finding defence and security services tenders, you are in expert hands that are trusted by the UK government.