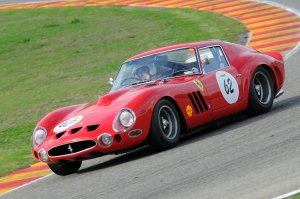 With news breaking today (18th May) that inflation has hit 9 per cent, the PM, Boris Johnson, has pledged to "look at all the measures" necessary to assist those struggling with the 40-year high.
This news follows on from that of soaring household energy bills that shocked many with a 50 per cent rise in April, suggestions that there are to be additional increases in October, and the cost of fuel skyrocketing, in some cases more than 50p later.
Public sector procurement is undoubtedly one of the biggest expenditures of the British purse. The public sector has always bought from the private sector, namely because it doesn't have in-house specialists to do all of the jobs they need. But, did you know that government spend on goods and services from external suppliers sits at a whopping £357 billion.
This money is spent on everything from pens and papers to medicine and manufacturing services. Roads, schools, train-tracks – you name it, the chances are the government has paid for it. £357 billion though – that's a heck of a lot of money, eh?
That's why we thought we'd take a look at what the money would get you in real terms. Because, let's be honest, we've all tried our luck at the Euro Millions or the National Lottery and dreamt about what we'd do if we won the jackpot of a £100 million – well, this is a significant amount more…
What annual UK public procurement spend would get you:
181,126,332 years' worth of home heating and electricity
6329 of the world's most expensive ever car (the 1963 Ferrari 250 GTO)
238 Chelsea football clubs
2,954,515 nights in the world's most expensive hotel (Lover's Deep – Luxury Submarine Hotel)
10 twitters (aligned with Elon Musk's spend)
4,056,818 refurbishments of Boris Johnson's flat
3,988,381,186 tanks of fuel (Ford Focus 55-litre tank)
1,020,000 engagement rings for Nicola Peltz
We can't imagine you'd be jumping at the chance to redecorate the PM's flat but what would you spend your £357 billion on?
If you're a business owner and you want to find out more about public sector tenders in the UK, register for a free trial today and discover the incredible number of benefits and features you can get access to.