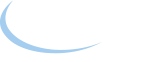 Cyber Essentials Certification
Helping you stay secure, win more contracts, and grow your business
What is Cyber Essentials?
Cyber Essentials is a government-backed, industry-supported initiative to provide organisations of all sizes within and supplying to the public sector with a way of proving that they have a basic level of cyber security controls in place.
Certification is open to everyone however it is mandatory for some sectors including suppliers of MOD contracts and for central government contracts advertised after 1 October 2014 which involve the handling of personal information and the provision of certain ICT products and services.
Cyber Essentials certification demonstrates companies and their owners:
understand the basic principles of cyber security
are committed to protecting their business from common cyber threats
have the basic precautions in place
It doesn't stop there. By becoming certified, you could put yourself ahead of the competition and in turn, may improve your chances of winning more contracts.
Why is it important?
With many high-profile cyber attacks reported in 2017 – particularly the 'WannaCry' ransomware attack that seriously affected the NHS – it has become apparent that many organisations, regardless of scale, are under-prepared to deal with these threats.
That's why now, more than ever, Cyber Essentials certification has become crucial for both buyers and suppliers to the public sector.
How can you protect yourself?
Being certified compliance with Cyber Essentials demonstrates to your clients and industry partners that your organisation holds itself to a high standard of cyber security, and that you maintain a strict stance on cyber crime in accordance with the UK's National Cyber Security Programme.
Based on the Cyber Security Breaches Survey 2017*, only one in ten organisations has a cyber security incident management plan in place despite just under half (46%) of all UK organisations identifying at least one cyber security breach or attack in the last 12 months.
It is estimated that security breaches will continue to increase in the next year. The survey found that 59% of respondents expected to see more security incidents. Organisations need to ensure their defences keep pace with the threat.
So, if you haven't already joined the Cyber Essentials scheme, then now is the time to do so.
*UK Gov, The Information Security Breaches Survey – Department of Business, Innovation & Skills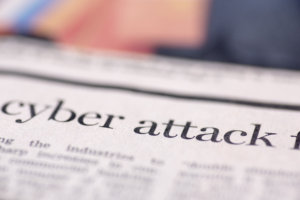 What are the levels of certification?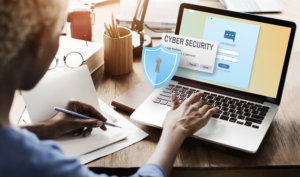 The complete Cyber Essentials scheme is made up of two levels of certification – Cyber Essentials and Cyber Essentials Plus.
Ideal for small and mid-sized organisations (< 250 employees) Cyber Essentials is the first stage foundation level certification providing a clear understanding of the basic controls your organisation should have in place to mitigate risks from common cyber threats.
Cyber Essentials Plus is the second stage, advanced certification involving a more rigorous test of your organisation's cyber security systems where our cyber security experts carry out on-site vulnerability tests to ensure you are protected against basic hacking and phishing attacks. We recommend this for organisations with 250 or more employees.
The first step to becoming Cyber Essentials certified is to complete the self-assessment questionnaire. This will establish whether your organisation has the necessary measures in place to protect against the most common forms of cyber-attack. To help you prepare for the real certification, we have provided a sample questionnaire which can be downloaded from the link below.
Cyber Essentials
Cyber Essentials Fast Track
  Cyber Essentials Plus

Access to the online self-assessment questionnaire
Inclusive support and advice throughout application process
No additional costs for re-tests or Gap Analysis
Includes certificate and Cyber Essentials branding for your business
Provides 12 months' certification upon successful application

Fast Track application service get certified within 24 hours.
Access to the online self-assessment questionnaire
Inclusive support and advice throughout application process
No additional costs for re-tests or Gap Analysis
Includes certificate and Cyber Essentials branding for your business
Provides 12 months' certification upon successful application

The Fast Track service offers a guaranteed assessment within 24 hours
The price includes expedited remedial assessments if required
Access to the online self-assessment questionnaire
Inclusive support and advice throughout application process
On Site assessment and vulnerability test
Price includes all travel and expenses within the UK. Additional Costs will be quoted for International orders
Includes certificate and Cyber Essentials branding for your business
Provides 12 months' certification upon successful application

£300 ex VAT

£600 ex VAT

£2,500 ex VAT