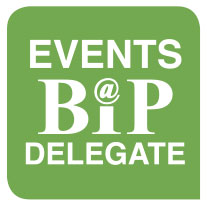 We're here to help you win business with complimentary delegate passes for our key procurement events, getting you in front of the people who want to buy your products or services.
As part of your Tracker Membership Benefits, you can claim 2 free delegate passes for all our events (the exceptions are the HCSA event which is not included in this offer and our Defence event DPRTE, where it's buy 1, get 1 free)."
To find out more and claim your free event delegate passes*, simply fill in your details and we'll be in touch shortly.
Our events attract key public sector procurement buyers, offer training and tips from procurement experts and are located across the UK. Network, meet buyers face-to-face, understand future government policy and find supply chain opportunities.
Click here for our 2021/2022 calendar of events.
*Maximum 2 tickets per customer