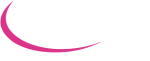 Start searching for tender opportunities today
Gain exclusive 3-day free access to our most popular package – Tracker Premier.
What to expect from your free trial of Tracker Premier?
Sign-up for your 3-day access now to:
Get more tender and award notices from Europe's largest publisher
Discover immediately who your competitors are and who they're winning business with
Spot market trends and keep your finger on the pulse with powerful market insight
Identify key decision makers, bidders and influencers to win private sector business
Tracker provides more tender alerts than any other provider in Europe. Our business intelligence tool makes it easy for you to identify public and private sector opportunities.
Access meaningful market and industry news, whilst providing you with the vital competitor insight you need to keep your business one step ahead.
Any questions? We're happy to chat.
CHAT CLOSED