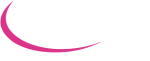 Webinars and Video Gallery
Register for upcoming webinars or watch on-demand
Tracker Overview: How to win more Public sector business
Watch On-Demand
Tracker provides a range of tools to help you to engage earlier by using modules built to support suppliers to find and win contracts on a global scale.
Tracker FAQs: Get to know Tracker
Watch On-Demand
Business intelligence is supporting suppliers to become more efficient, but how? Find out all our FAQ's and request a demo to find out!
Tracker Business Intelligence: Build a proactive lead pipeline
Watch On-Demand
If you want to gain a competitive advantage within the public sector marketplace, watch here to see how you can use Tracker Business Intelligence to achieve this or request a demo below to receive a bespoke one-to-one with one of our experienced business development managers.
Tracker Dynamic Purchasing Systems
Watch On-Demand
Are you new to public sector procurement? If so, then check out Tracker's DPS Framework agreements that can increase your business's credibility. Watch now to see how you can improve your win rate with straightforward and flexible access to contracts!