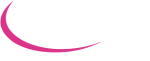 Find, Bid for and Win more Public & Private Sector Contracts
Never miss a single relevant tendering opportunity – spend your time winning business, not finding it.
Try for Free
Request a demo
What next?
One of our Customer Growth Advisors will contact you shortly to arrange your personal demo.
Call us on 0141 270 7666 or email win@bipsolutions.com if you have any questions in the meantime.
*Please be advised that we can only demo Tracker within our normal office hours, which are between 9am and 5pm.