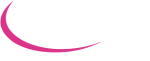 Confused by CPV codes? Unsure what they are or what they do? The following article is designed to shine some light on the subject.
CPV codes are a system of classification for public procurement which uses standardised vocabulary to help procurement personnel classify their contract notices consistently and to make it easier for suppliers and contracting authorities to find notices. CPV stands for Common Procurement Vocabulary and the system was developed by the European Union as a tool to improve transparency and efficiency in public procurement.
Find, bid for and win contracts with Tracker
Tracker makes it easy for you to identify public and private sector opportunities, both large and small, as well as providing access to meaningful market and industry news, while providing you with the vital insight you need to keep your business one step ahead of the competition.
Using Tracker you can easily access opportunity documents, upload and work on winning responses, track progress and collaborate with anyone, anywhere, at any time – all at the click of a button.
Tracker is the only end-to-end business development solution with the unique intelligence you need to find, bid for and win more business – try the Tracker Premier package and see the results for yourself with a free trial.
The post What are CPV codes? appeared first on .