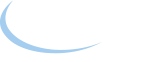 FastTrack Growth Reports
Use FastTrack Growth Reports to get on the FastTrack to finding, winning and growing your business
Try Tracker for Free
Identify your market potential with FastTrack Growth Reports
FastTrack Growth Reports help you identify potential market opportunities and give you the insight you need to increase your share of public sector business.
FastTrack Growth reports will not only increase your understanding of current and future market potential but will also help you gain a greater return on your sales and marketing investment.
Our reports convert high volumes of data into the easy to understand intelligence you need to secure growth in competitive marketplaces. FastTrack Growth Reports provide a complete overview of your industry ­– unleashing the knowledge you need to build sales.